Strawberry Day of Giving
Strawberry Day of Giving
Today our students got to experience the joy of Strawberry Day! They heard about the history behind the day and got to snack on a special strawberry ice cream treat courtesy of Sister Kathleen, Sister Anna, and Sister Daleen. So many of them were so excited for Strawberry Day--Lauren L. '22 even declared it her favorite holiday!
These excited students are the reason why we work so hard on Strawberry Day of Giving! We want to make Ramona - with it's rich history, stellar educational offerings, and tremendous community - accessible to as many students as we can!
Thank you to EVERYONE that has come together in support of the wonderful young women of Ramona! If you haven't had a chance to make a donation the site will remain up and running for a few more days.
As you continue to help the Ramona community remain strong, vibrant, resilient and empowered, please know that you make a difference. Our school depends on our community of our parents, students, faculty, staff, alumnae, and friends. It is this collective community that ensures we move forward in educating our young women to become the leaders they are destined to become.
You made that happen!! Thank you for helping us raise much needed funds that will enable our girls to go out and be successful in whatever path they choose.
Go Tigers!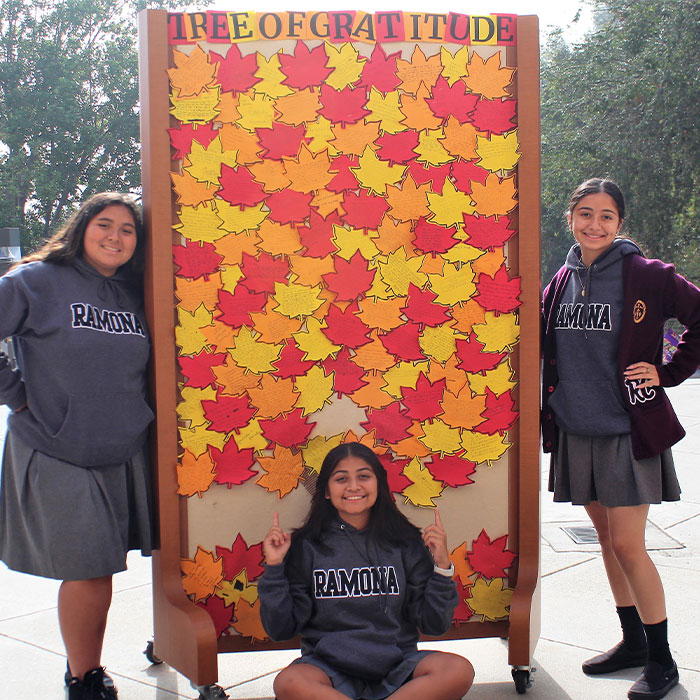 Leaderboards